Benefits of working with
WP ALL SUPPORT
Industry-specific Design
We have an amazing team of designers who focus upon a clean, seamless, responsive and standardized design that works flawlessly across all platforms and devices. We highly focus on the customer experience that helps your business to gain more traction, leads and convert those leads into potential customers. Our custom-designed WordPress themes help your business gain global visibility and stability among your audience.
Seamless Workflow
Having decent years of experience in WordPress, we have closely observed the needs and challenges of businesses worldwide. Our design flow is smooth, user-friendly & responsive that helps a business engage with more users. The whole design workflow is set on the standards of the industry & simplified navigation.
Collaborative Approach
Here at WP All Support, we highly emphasize executing a project through mutual communication, a result-oriented approach, and a collaborative environment to meet deadlines. Our team of designers, developers, content specialists, marketers and SEO specialists work to provide the best solution for a business that is lucrative and top-notch.
Other Expertise
Website Redesign
Are you looking to revamp your old business website into a fully-functional responsive website with the latest design trends? WP All Support is here to fulfill your business needs with a determined timeline to accommodate business continuity through a fresh & new website look.
Landing Page Design
Get your business boosted with a stunning landing page designed by our highly experienced team to generate more leads & higher ROI. We help you with a lightweight, optimized, engaging & creative landing page that drives more sales for your business.

Graphic Design
Our team is always there to assist with graphic design work that helps your business grow and get better visibility worldwide through a creative approach. We use specialized tools, techniques, follow trends, and set benchmarks for representing your business to the target audience.

Email templates Design
Looking to engage with your existing customers or prospects? We strive for lucrative email template design, keeping in mind your business goals that help in giving a personalized experience to your audience through an email. As a result, we serve you better, be it product-based emails, newsletters, offers, or event announcements.

Social Media Posts
We provide creative services in designing social media posts for your organic marketing, ad campaigns, launch events, giveaway offers that reflect a clear message about your business to the audience. We carefully analyze design trends based on your industry to make each social media post impactful and conversational.
Company Branding
We serve our customers with comprehensive branding solutions. We design a logo, letter pad, brochure, flyers, and banners for outdoor marketing campaigns. Our team understands your needs & preferences because all of the designs are created through a consistent approach in branding.
Have Any Questions?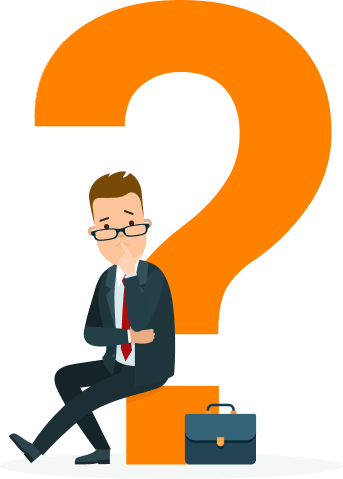 Do you offer 24/7 Technical Support?
Our Technical Support working hours are from 12:30 AM to 10:30 AM Eastern Time, Monday to Friday. We try answering your queries within 12 hours.
How do I send my login credentials?
After you subscribe to our plan, we will ask you for the admin and FTP credentials via secure self-destructing link platforms.
Can I purchase multiple support plans?
Our plan is for single site only so if you are running more than one site then you can purchase multple plans with your same account.
Can I transfer my support plan to another website?
Unfortunately, no. Our plans are not transferable. You can have one plan per site till the subscription ends. You may signup for new plan anytime for new site.
How do I downgrade or cancel my support plan?
You can downgrade or cancel your subscription via My Account page or contact us via form on our site and we will help you out with the process.
Do you manage WooCommerce or Multisite websites?
Yes we do have different plans for advanced sites like eCommerce and Multisite based on the site setup and configuration.
Our Client Say
"Rahul gives excellent services. Great programming and quality of work. He is highly creative and with the ability to solve problems efficiently, in a timely manner. His adherence to schedule is wonderful and he cooperates nicely, with good communication skills. A pleasure, highly recommended, wholeheartedly. Very happy!"
It has been a great pleasure to work with Rahul and his team. These Guys Are Absolutely Top Notch Web Designers & Developers. I was taken with the 'can-do' attitude towards our entire project (it was a big one), and their willingness to meet our needs – both creative and budgetary! We had a fairly intense approval process on our end, but the team always made working together easy; from new needs popping up, to last minute changes, the overall approach was hard-working but always positive. Even post-launch, the team has continued to be helpful and interactive, making it easy to solve any issues quickly and resolutely.
"I have had problems with my website for quite a while and have had numerous "experts" tell me they weren't able to fix the problems. Thank goodness I found Rahul! He was able to fix all the problems quickly and affordably. I was so happy with his work I went on to have him make additional upgrades to my website that I have wanted for years but never thought I could afford. My customers are loving the new features on my website! I will definitely be using Rahul in the future. Rahul has been great with communication and timeliness…he does quality work for a great price!"
Donna Ralph
United States
It is always a pleasure to work with Rahul. Very skilled and versatile in the services he offers, delivers high-quality work. Very approachable, great communication to ensure the project aims are understood and met. This is a valuable relationship and ongoing collaboration for us.
Hunta Technology Ltd
United Kingdom
Rahul collaborated with our team, on-screen screen share, understood the issue and went to solve the issue. He is also helped us in non-GD areas of WordPress technical and proved to be of great help. He is soft-spoken, find out the root cause of the issue and also applied some innovative ideas to solve a case of multiple sub-domain-theme-user-journey using a single sign-in.
Tarak N Gorai
United Kingdom
Gear up your business with impressive UI/UX design enriching customer experience