Benefits of working with
WP ALL SUPPORT
Customized solutions
Every business has specific requirements based on their industry and product/service. They often come to us for a premium theme or a plugin development.

Highly experienced team
We have a stellar developers team to accommodate our client's requirements added with premium features and functionalities that help their business to skyrocket sales 10x times.

Minimal code structure
Our core motive is to help our clients get the job done with minimalistic steps, budget-friendly, and with a clean code structure. Over the years we have mastered the art of developing premium themes and plugins for our clients with all the essential support that is required


Features
Optimized coding structure
All of the products developed by WP All Support are W3C compliant. Whenever we develop a premium theme or a plugin we ensure that the coding structure is secure and updated to avoid any glitches during the runtime. We undergo specific tests for our products to meet the expectations of our clients.
SEO-friendly
Whenever we develop a premium theme or a plugin for our client we ensure that the design, functionalities, and everything is SEO-friendly which helps their business to get better with ranking. Our team does all the hard work to make it smooth and error-free. This ultimately helps your website to rank higher with a clean code structure and lucrative design.

Compatibility is the key
Our premium themes and plugins are compatible with all browsers and devices making it easier to view or get the best experience of the website. We highly focus on coding structure to make it compatible with any platform this helps you to reach the maximum number of people having different devices.

Responsive-design
Just imagine that boring website theme design that people would not love to watch or find difficult to open on different devices. But get worry-free now while we develop a theme and plugin that is responsive making it super interactive for your audience. Our team smartly tests and develops a plugin or a theme that works for all.

Cost-effective development
We help you to structure your theme or plugin code in such a way that the overall cost is minimal helping you to get the best customized solution from WP All Support at all times. WordPress has a huge community where we discuss the best approach for theme and plugin design that is budget-friendly and every sized business can afford.

WordPress for all your needs
The true beauty of WordPress themes and plugins lies in its community where a lot of things and updates are discussed to make it more appealing for its users. And moreover, WordPress is such a platform where you get options to implement for your business website, blog, or even eCommerce website. Now, is the right time to take a step ahead and join hands with WP All Support to fulfill your achievable goals.

Have Any Questions?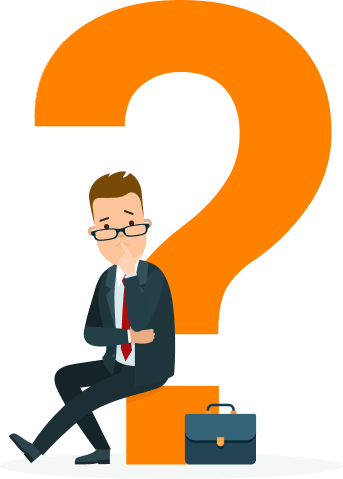 What is the typical turnaround time for developing a WordPress website?
The timeline for website development varies depending on the project's complexity and scope. We strive to deliver projects within a reasonable timeframe and will discuss specific timelines during the initial consultation.
Can you integrate e-commerce functionality into my WordPress website?
Absolutely! We have expertise in developing e-commerce websites using WordPress and can seamlessly integrate online shopping features, secure payment gateways, and product management systems.
Will my WordPress website be mobile-friendly and responsive?
Yes, all our WordPress websites are designed to be fully responsive, ensuring optimal viewing and interaction across various devices, including smartphones and tablets.
Can you help with website content creation and SEO optimization?
Certainly! Our services encompass content creation and SEO optimization to enhance your website's search engine visibility and engage your target audience effectively.
What level of support can I expect after my website is launched?
We provide ongoing support and maintenance services to ensure your website runs smoothly and remains up-to-date. Whether you need regular updates or assistance with technical issues, we are here to help.
Is WordPress a secure platform for my website?
Yes, WordPress is a highly secure platform, and we implement industry best practices to fortify your website's security. Regular updates and additional security measures help protect your site from potential threats.
Our Client Say
"Rahul gives excellent services. Great programming and quality of work. He is highly creative and with the ability to solve problems efficiently, in a timely manner. His adherence to schedule is wonderful and he cooperates nicely, with good communication skills. A pleasure, highly recommended, wholeheartedly. Very happy!"
It has been a great pleasure to work with Rahul and his team. These Guys Are Absolutely Top Notch Web Designers & Developers. I was taken with the 'can-do' attitude towards our entire project (it was a big one), and their willingness to meet our needs – both creative and budgetary! We had a fairly intense approval process on our end, but the team always made working together easy; from new needs popping up, to last minute changes, the overall approach was hard-working but always positive. Even post-launch, the team has continued to be helpful and interactive, making it easy to solve any issues quickly and resolutely.
"I have had problems with my website for quite a while and have had numerous "experts" tell me they weren't able to fix the problems. Thank goodness I found Rahul! He was able to fix all the problems quickly and affordably. I was so happy with his work I went on to have him make additional upgrades to my website that I have wanted for years but never thought I could afford. My customers are loving the new features on my website! I will definitely be using Rahul in the future. Rahul has been great with communication and timeliness…he does quality work for a great price!"
Donna Ralph
United States
It is always a pleasure to work with Rahul. Very skilled and versatile in the services he offers, delivers high-quality work. Very approachable, great communication to ensure the project aims are understood and met. This is a valuable relationship and ongoing collaboration for us.
Hunta Technology Ltd
United Kingdom
Rahul collaborated with our team, on-screen screen share, understood the issue and went to solve the issue. He is also helped us in non-GD areas of WordPress technical and proved to be of great help. He is soft-spoken, find out the root cause of the issue and also applied some innovative ideas to solve a case of multiple sub-domain-theme-user-journey using a single sign-in.
Tarak N Gorai
United Kingdom
Let your goals be shaped into reality only with WP All Support for all your premium themes and plugin requirements.
When it comes to WordPress, a theme is considered the heart of a website because that's where all the design, features, and functionalities are in action. There are tons of WordPress themes available that help craft your business website professionally and with a clean design.