Benefits of working with
WP ALL SUPPORT
Qualitative Approach
WP All Support believes in providing quality work that leverages a business with maximum output. Our qualitative approach helps customers eradicate all the complexities that prevail for their WordPress website & get better within a specific timeframe.

Business Continuity
The topmost priority is to ensure that the business operations are always up and running. In addition, we ensure that our strong backbone support helps you achieve business goals even in unprecedented times while other businesses struggle to retain their customers.
Dedicated Support Team
Our experienced, dedicated support team is always there to provide every possible solution for the most unpredicted moments. Based on your requirements & timeframe, we assign a dedicated team that takes care of your WordPress website in a 360-degree approach.
Save More
With Goodplans.
Choose a plan and get on board in minutes. Don't have many sites? Click below to signup for our traditional plans.
Features
Email/ Call/ Chat Support
We ensure that all the communications done with your clients have your logo and signature. So you can keep track of all the communications. Our team smartly handles your emails, calls & chat support under your business name, where we as a service provider ensure that your business is progressing.
Product Support
We support all of your customers for the products like themes, plugins, or even widgets they purchase from your website. Our team is always alert in addressing all the tickets raised by your customers under your label. We work as the most trusted backbone for your business, providing seamless support.
WP.Org Support
If you are facing issues to resolve theme or plugin issues uploaded on WP.org, we are there to help you put things in the right place through instant response. When a customer is facing any issue in using your theme or plugin, our team quickly takes it into their hand, ensuring that no gap affects your business.
Have Any Questions?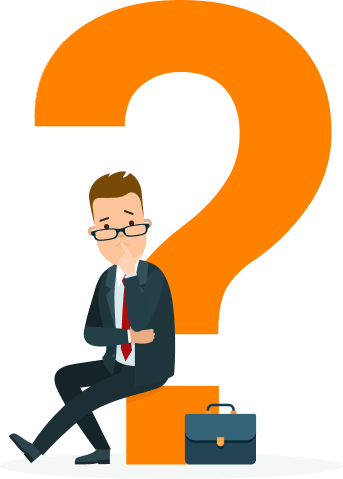 Are there any joining fees or minimum requirements?
You will need to bring minimum 3 sites to get white label discounts. You can later add more site by emailing us at support@wpallsupport.com. data-sheets-user format You will need to bring minimum 3 sites to get white label discounts. You can later add more site by emailing us at support@wpallsupport.com.
How do you offer fully white-label WordPress support?
We will use one of your @youragency email addresses to reply to all your client support queries with your company logo and name.
Do you send WhiteLabel reports?
Yes all reports will be generated with your company logo and name for your clients.
Can I change my plan to a different one?
Yes you can change your plan anytime but it will be applicable from the next month.
How do my monthly payment works?
Your client will pay you and you pay us. We will share monthly invoice with all websites mentioned in it.
Do you help building full website or customisation requests?
You can reach out to us via contact us or email info@wpallsupport.com and we will provide you a quote according to requirements.
Our Client Say
"Rahul gives excellent services. Great programming and quality of work. He is highly creative and with the ability to solve problems efficiently, in a timely manner. His adherence to schedule is wonderful and he cooperates nicely, with good communication skills. A pleasure, highly recommended, wholeheartedly. Very happy!"
It has been a great pleasure to work with Rahul and his team. These Guys Are Absolutely Top Notch Web Designers & Developers. I was taken with the 'can-do' attitude towards our entire project (it was a big one), and their willingness to meet our needs – both creative and budgetary! We had a fairly intense approval process on our end, but the team always made working together easy; from new needs popping up, to last minute changes, the overall approach was hard-working but always positive. Even post-launch, the team has continued to be helpful and interactive, making it easy to solve any issues quickly and resolutely.
"I have had problems with my website for quite a while and have had numerous "experts" tell me they weren't able to fix the problems. Thank goodness I found Rahul! He was able to fix all the problems quickly and affordably. I was so happy with his work I went on to have him make additional upgrades to my website that I have wanted for years but never thought I could afford. My customers are loving the new features on my website! I will definitely be using Rahul in the future. Rahul has been great with communication and timeliness…he does quality work for a great price!"
Donna Ralph
United States
It is always a pleasure to work with Rahul. Very skilled and versatile in the services he offers, delivers high-quality work. Very approachable, great communication to ensure the project aims are understood and met. This is a valuable relationship and ongoing collaboration for us.
Hunta Technology Ltd
United Kingdom
Rahul collaborated with our team, on-screen screen share, understood the issue and went to solve the issue. He is also helped us in non-GD areas of WordPress technical and proved to be of great help. He is soft-spoken, find out the root cause of the issue and also applied some innovative ideas to solve a case of multiple sub-domain-theme-user-journey using a single sign-in.
Tarak N Gorai
United Kingdom