Benefits of working with
WP ALL SUPPORT
Smooth migration for business continuity
One of the most challenging jobs is website migration where a lot of things come on stack if the process is not carried out properly. It can further affect your website ranking and design or you may lose all the content of your site in the blink of your eyes. Certainly, you would never want such nightmares for your business.

Experience is our core strength
WP All Support ensures that the entire migration process from start to finish is done with utmost care. Our team has gone through many challenges over the years while solving problems for our customers and we have identified the best approach where the website migration is safely done with zero errors.

Website migration with enhanced process
Just imagine even minor changes during website migration can cause you huge traffic loss because once the links, structure, and location are changed, the search engine looks at it in a different way and first tries to evaluate from scratch and this brings fluctuations in your keyword rankings.

Our Pricing
Basic
WordPress Updates
Theme Updates
Plugin Updates
24/7 Uptime Monitoring
Scheduled Backups
Security Checkups
Site cleanups
1 hour of support
Premium
Everything from Basic plan
Complete Malware Removal
Support for eCommerce Sites
Security Optimization
Staging Environment
Support for Membership Sites
Speed Optimization
3 hours of support
Ultimate
Everything from Premium plan
WordPress Multisite Support
WordPress Multilingual Site Support
Support for Advanced Functionality
Custom Functionality Testing
Website Migration
Dedicated Project Manager
5 hours of support
Top Features
Hassle-free website migration
We absolutely understand your key concerns for a business website. Our team always follows pre-migration best practices to ensure that your website is up and running with zero percentage downtime so that you do not lose even a single sales call or lead during the process. Be it your service or an eCommerce website we are always there to support you in every situation.
Managed SEO rankings
Yes, you heard it right. WP All Support can extensively go to any limitations to ensure that during your WordPress website migration, there are no SEO ranking fluctuations or losses to your targeted keywords. Our expert SEO has mastered the art of performing SEO activities in every situation with proper backups, link building, and page optimization tactics.

Customized migration services
Having worked with a significant number of clients across the globe we understand that every business has its own preferences and custom needs. Our team meticulously helps you to fulfill your business needs pertaining to website migration. WP All Support ensures that your goals are achieved in a stipulated timeframe.

Secured migration steps
We believe in taking the most secure way for website migration knowing the importance and seriousness of the data. Our expert team never rushes towards taking the optimistic way but ensures that take steps that safely migrate website data from one host to another without data loss. 100% secured website migration is accomplished.

Expert migration team
When crucial tasks are carried out like website migration, you will require expert hands who can do the best job for you even in complicated situations. You cannot rely on everyone, it requires someone who has decent years of experience to perform certain sensitive tasks especially when you do tasks that have data involved.

SEO rankings are retained
WP All Support ensures that you get consistent support for all your needs before and after the website migration process because this is where you need someone who can lead you to completion without any data loss. Even if we ensure that the website is hosted on an older server to migrate it to a newer server everything is compatible and your website does not face any problems. Our expert team works around all the time with crucial tests to check the data security, performance, SEO rankings and overall design of the website is intact.

Have Any Questions?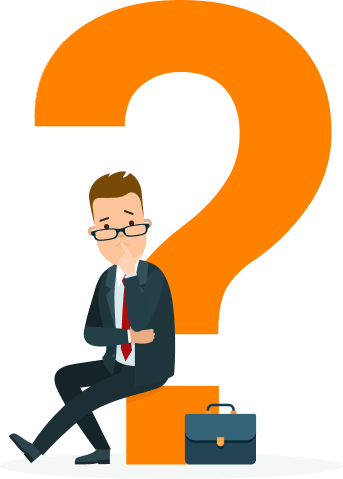 What is the typical turnaround time for developing a WordPress website?
The timeline for website development varies depending on the project's complexity and scope. We strive to deliver projects within a reasonable timeframe and will discuss specific timelines during the initial consultation.
Can you integrate e-commerce functionality into my WordPress website?
Absolutely! We have expertise in developing e-commerce websites using WordPress and can seamlessly integrate online shopping features, secure payment gateways, and product management systems.
Will my WordPress website be mobile-friendly and responsive?
Yes, all our WordPress websites are designed to be fully responsive, ensuring optimal viewing and interaction across various devices, including smartphones and tablets.
Can you help with website content creation and SEO optimization?
Certainly! Our services encompass content creation and SEO optimization to enhance your website's search engine visibility and engage your target audience effectively.
What level of support can I expect after my website is launched?
We provide ongoing support and maintenance services to ensure your website runs smoothly and remains up-to-date. Whether you need regular updates or assistance with technical issues, we are here to help.
Is WordPress a secure platform for my website?
Yes, WordPress is a highly secure platform, and we implement industry best practices to fortify your website's security. Regular updates and additional security measures help protect your site from potential threats.
Our Client Say
"Rahul gives excellent services. Great programming and quality of work. He is highly creative and with the ability to solve problems efficiently, in a timely manner. His adherence to schedule is wonderful and he cooperates nicely, with good communication skills. A pleasure, highly recommended, wholeheartedly. Very happy!"
It has been a great pleasure to work with Rahul and his team. These Guys Are Absolutely Top Notch Web Designers & Developers. I was taken with the 'can-do' attitude towards our entire project (it was a big one), and their willingness to meet our needs – both creative and budgetary! We had a fairly intense approval process on our end, but the team always made working together easy; from new needs popping up, to last minute changes, the overall approach was hard-working but always positive. Even post-launch, the team has continued to be helpful and interactive, making it easy to solve any issues quickly and resolutely.
"I have had problems with my website for quite a while and have had numerous "experts" tell me they weren't able to fix the problems. Thank goodness I found Rahul! He was able to fix all the problems quickly and affordably. I was so happy with his work I went on to have him make additional upgrades to my website that I have wanted for years but never thought I could afford. My customers are loving the new features on my website! I will definitely be using Rahul in the future. Rahul has been great with communication and timeliness…he does quality work for a great price!"
Donna Ralph
United States
It is always a pleasure to work with Rahul. Very skilled and versatile in the services he offers, delivers high-quality work. Very approachable, great communication to ensure the project aims are understood and met. This is a valuable relationship and ongoing collaboration for us.
Hunta Technology Ltd
United Kingdom
Rahul collaborated with our team, on-screen screen share, understood the issue and went to solve the issue. He is also helped us in non-GD areas of WordPress technical and proved to be of great help. He is soft-spoken, find out the root cause of the issue and also applied some innovative ideas to solve a case of multiple sub-domain-theme-user-journey using a single sign-in.
Tarak N Gorai
United Kingdom
Take a moment and relax while we handle your website migration effortlessly, you are just a click away.
When it comes to WordPress, a theme is considered the heart of a website because that's where all the design, features, and functionalities are in action. There are tons of WordPress themes available that help craft your business website professionally and with a clean design.