Our Four-Stage Interview Process
Profile Reviewing
Our hiring team reviews and analyzes various applications/resumes received for the position. We review applications based on multiple criteria, and candidates are shortlisted accordingly.

Interview
Shortlisted candidates are moved a step ahead in the interview process. Candidates are emailed about the interview process, schedule time, and date, in-office or telephonic at the candidate's convenience.
Offering the job letter
After evaluating and reviewing the results, the hiring team emails the candidate with the offer letter and other terms and conditions. Our hiring team schedules a call to congratulate the candidate and explain the terms and conditions mentioned in the offer letter.

On-boarding
Once the candidates accept the offer letter and submit all the necessary documents, our hiring team makes the new employee settle in. It involves making candidate understand their responsibilities, training, and providing essential resources.
Open Positions
We are seeking a highly motivated and experienced Technical Support Specialist to join our WordPress agency. The ideal candidate will be responsible for providing technical support to our clients and ensuring the success of their WordPress websites.
We are looking for an experienced Frontend Developer to join our WordPress agency. The ideal candidate should have a passion for creating high-quality and visually appealing user interfaces using the latest front-end technologies and best practices.
We are seeking a skilled and experienced WordPress Developer to join our WordPress agency. The ideal candidate should have a passion for building and maintaining high-quality WordPress websites, and be well-versed in both front-end and back-end development.
Why Join WP ALL SUPPORT?
We're WordPress Website Designers, Developers, and Supporters. We have over a decade of experience designing and developing WordPress websites, themes, and plugins.
Our Values
We're committed to helping our clients grow and amplify better performance through our WordPress solutions. WordPress design and development solutions are not just for big brands but for all. Our diversified experience helps employees grow in different aspects.

Hybrid Work Mode
Every employee at WP ALL SUPPORT is unique and valuable. We offer flexible working conditions that make our employees feel comfortable and at ease in balancing work and personal life.

Opportunity to Grow
We nurture our employee's professional development. We strongly believe upskilling is necessary to develop innovative ideas and solutions. We conduct numerous tailored vocational training and continuing development programs for our employees.

Friendly Environment
Our company's viability and development depend upon the close cooperation and unity among the employees. We appreciate the diversity of people and stand up for each employee. The friendly environment encourages employees to work together and celebrate collective success.

Paid Leaves
We understand employees' personal and mental health is crucial for the growth and development of any organization. Hence, we are committed to supporting our employees at every stage of their lives so they can spend time with the new baby, look after their sick ones, or take care of their wellbeing.
Annual Retreat
Our Company is our home. Every year, the company schedules an annual retreat to celebrate the founding anniversary that is out of the office and not focused on the work. It helps employees to hit a refresh button and foster new bonds.
Have Any Questions?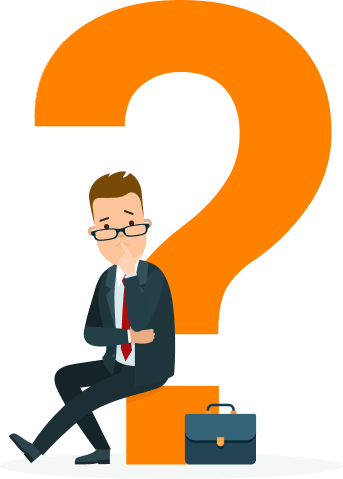 What qualifications or experience do you look for in potential job candidates?
We typically look for candidates with relevant degrees or certifications, as well as previous work experience in the IT industry. We also value problem-solving skills, teamwork, and a strong work ethic.
How do I apply for a job at WP ALL SUPPORT?
You can submit your application through our career page, where you can upload your resume and cover letter. Our HR team will review your application and contact you if you meet our requirements.
What is the interview process like at WP ALL SUPPORT?
Our interview process typically involves an initial phone screen with our HR team, followed by one or more interviews with the hiring manager and technical team members. We may also ask candidates to complete a skills assessment or coding challenge.
What kind of benefits do you offer to your employees?
We offer competitive salaries, 5 days working, , paid time off, and opportunities for professional development.
Do you offer opportunities for professional development and growth?
Yes, we believe in investing in our employees and offer training programs, conferences, and other opportunities for professional development and growth.
Can you provide more information about the company culture at WP ALL SUPPORT?
Our company culture values teamwork, collaboration, and innovation. We encourage our employees to share ideas and offer a supportive and inclusive work environment.
Our Employees Say
I learned a lot during the internship and still learning new things while working on live projects, got very good cooperation from everyone and the working environment is very nice.
Zarna Vyas
WordPress Developer
The work-life balance at this company is amazing. I have the flexibility to work from home when needed and the company values our personal lives and well-being just as much as our work. And as per growth wise also I have got so many good opportunity to learn from different challenging projects we are working.
Snehi Patel
WordPress Developer
Have a question about our job openings or our company culture? Contact us and we'll be happy to help!
When it comes to WordPress, a theme is considered the heart of a website because that's where all the design, features, and functionalities are in action. There are tons of WordPress themes available that help craft your business website professionally and with a clean design.